AMWF Fiction
I want to share with you some of the AMWF fiction books that are popular or have been well received by audiences and critics. Some of the books are about AMWF relationships, and some just touch on the subject while the main story focuses on a different subject matter and are historical fiction, not just romance.
A lot of the AMWF fiction refers back to 1950's, 1920's or even 19th century, mostly taking place in Asia. Although AMWF (Asian Male White Female) relationships have been around for a long time, it has always been a forbidden or hush-hush subject. White Male Asian Female relationships have usually been more accepted, however, the reverse was until almost recently, not embraced as much due to the low status of Asian males in the Western society – which is something that is slowly changing. Yet Asian women were always seen as desirable. From the past, we know that in expat communities in Hong Kong, China, etc., people who were born hapa, children of mixed parents, were shunned by both of the cultures and felt they belonged to neither.  Yet, love is blind and we choose our partners regardless of their race. Here are some of the stories of those couples.
The Ginger Tree by Oswald Wynd
"In 1903, a young Scotswoman named Mary Mackenzie sets sail for China to marry her betrothed, a military attaché in Peking. But soon after her arrival, Mary falls into an adulterous affair with a young Japanese nobleman, scandalizing the British community. Casting her out of the European community, her compatriots tear her away from her small daughter. A woman abandoned and alone, Mary learns to survive over forty tumultuous years in Asia, including two world wars and the cataclysmic Tokyo earthquake of 1923."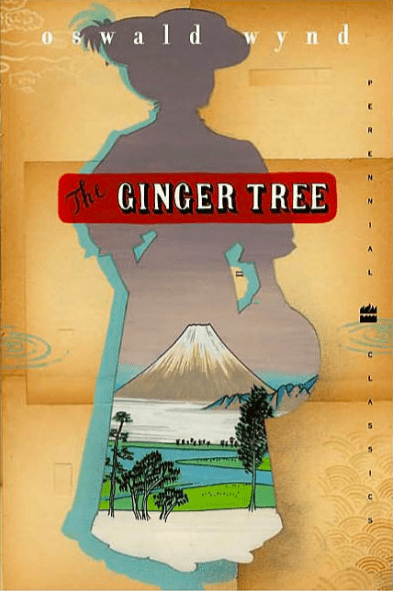 You Can Buy It Here
The North China Lover: A Novel by Marguerite Duras
"Far more daring and truthful than any of her other novels, The North China Lover is a fascinating retelling of the dramatic experiences of Duras's adolescence that shaped her most famous work. Initially conceived as notes toward a screenplay for The Lover, this later novel, written toward the end of her life, emphasizes the tougher aspects of her youth in Indochina and possesses the intimate feel of a documentary.
Both shocking and enthralling, the story Duras tells is "so powerfully imagined (or remembered) that it . . . lingers like a strong perfume" (Publishers Weekly). Hailed by the French critics as a return to "the Duras of the great books and the great days," it is a mature and complex rendering of a formative period in the author's life. "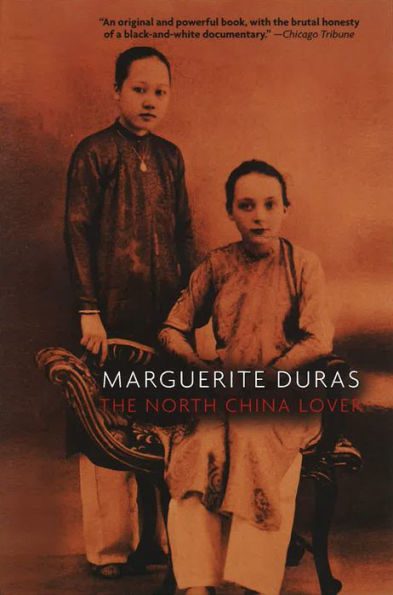 You Can Buy It Here
Incorrigible by Velma Demerson
"On a May morning in 1939, eighteen-year-old Velma Demerson and her lover were having breakfast when two police officers arrived to take her away. Her crime was loving a Chinese man, a "crime" that was compounded by her pregnancy and subsequent mixed-race child. Sentenced to a home for wayward girls, Demerson was then transferred (along with forty-six other girls) to Torontos Mercer Reformatory for Females. The girls were locked in their cells for twelve hours a day and required to work in the on-site laundry and factory. They also endured suspect medical examinations. When Demerson was finally released after ten months' incarceration weeks of solitary confinement, abusive medical treatments, and the state's apprehension of her child, her marriage to her lover resulted in the loss of her citizenship status.
This is the story of how Demerson, and so many other girls, were treated as criminals or mentally defective individuals, even though their worst crime might have been only their choice of lover. Incorrigible is a survivor's narrative. In a period that saw the rise of psychiatry, legislation against interracial marriage, and a populist movement that believed in eradicating disease and sin by improving the purity of Anglo-Saxon stock, Velma Demerson, like many young women, found herself confronted by powerful social forces. This is a history of some of those who fell through the cracks of the criminal code, told in a powerful first-person voice."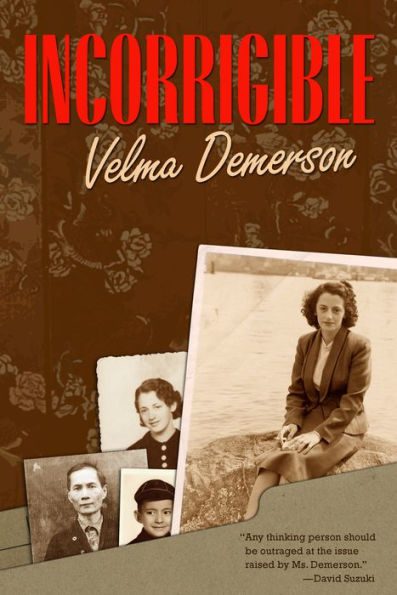 You Can Buy It Here
The Hills of Singapore: A Landscape of Loss, Longing and Love by Dawn Farnham
"Young, beautiful and wealthy, widow Charlotte Macleod, leaves Batavia in the 1850s and returns to Singapore for the English education of her two young sons. She is determined not to be drawn back into a secret affair with Chinese triad-member Zhen. Drawing on the real-life historical personalities of the time, Dawn Farnham deftly mixes fact and fiction to paint a vivid portrait of mid-nineteenth century Singapore at a time when triads, piracy and crime were rife."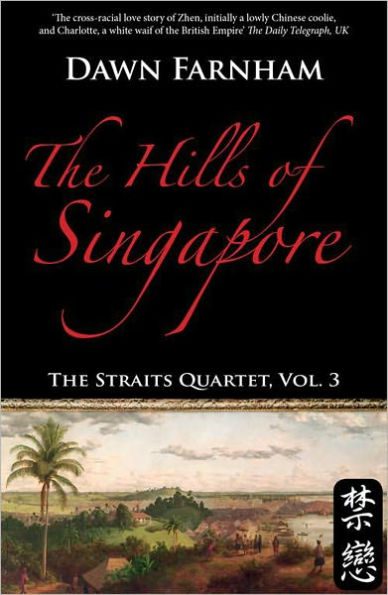 You Can Buy It Here
Plum Wine by Angela Davis-Gardner
"Barbara Jefferson, a young American teaching in Tokyo in the 1960s, is set on a life-changing quest when her Japanese surrogate mother, Michi, dies, leaving her a tansu of homemade plum wines wrapped in rice paper. Within the papers Barbara discovers writings in Japanese calligraphy that comprise a startling personal narrative. With the help of her translator, Seiji Okada, Barbara begins to unravel the mysteries of Michi's life, a story that begins in the early twentieth century and continues through World War II and its aftermath.
As Barbara and Seiji translate the plum wine papers they form an intimate bond, with Michi a ghostly third in what becomes an increasingly uneasy triangle. Barbara is deeply affected by the revelation that Michi and Seiji are hibakusha, survivors of the atomic bombing in Hiroshima, and even harder for her to understand are the devastating psychological effects wrought by war. Plum Wine examines human relationships, cultural differences, and the irreparable consequences of war in a story that is both original and timeless."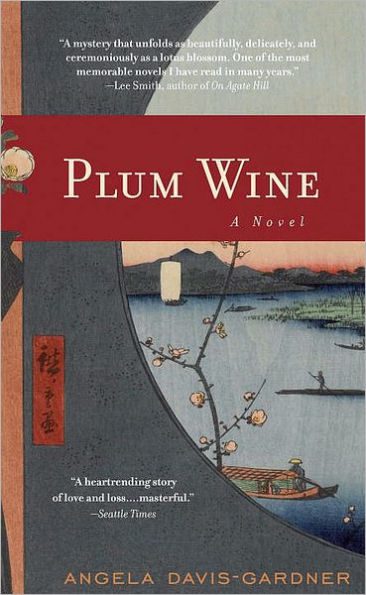 You Can Buy It Here
The Foreign Student: A Novel by Susan Choi
"The Foreign Student is the story of a young Korean man, scarred by war, and the deeply troubled daughter of a wealthy Southern American family. In 1955, a new student arrives at a small college in the Tennessee mountains. Chuck is shy, speaks English haltingly, and on the subject of his earlier life in Korea he will not speak at all. Then he meets Katherine, a beautiful and solitary young woman who, like Chuck, is haunted by some dark episode in her past. Without quite knowing why, these two outsiders are drawn together, each sensing in the other the possibility of salvation. Moving between the American South and South Korea, between an adolescent girl's sexual awakening and a young man's nightmarish memories of war, The Foreign Student is a powerful and emotionally gripping work of fiction."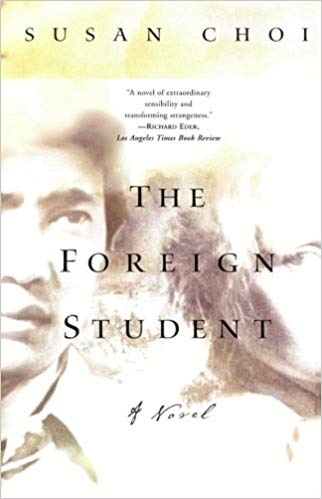 You Can Buy It Here
The Girl from Junchow by Kate Furnivall
"An epic journey of love and discovery from the national bestselling author of The Russian Concubine and The Red Scarf.
China, 1929. For years Lydia Ivanova believed her father was killed by the Bolsheviks. But when she learns he is imprisoned in Stalin-controlled Russia, the fiery girl is willing to leave everything behind- even her Chinese lover, Chang An Lo.
Lydia begins a dangerous search, journeying to Moscow with her half-brother Alexei. But when Alexei abruptly disappears, Lydia is left alone, penniless in Soviet Russia.
All seems lost, but Chang An Lo has not forgotten Lydia. He knows things about her father that she does not. And while he races to protect her, she is prepared to risk treacherous consequences to discover the truth."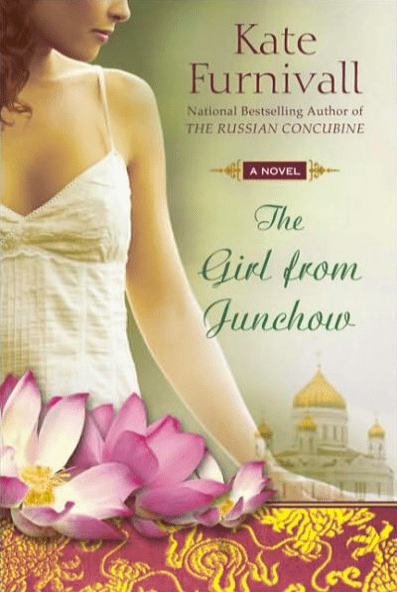 You Can Buy It Here
*The above post is owned by Green Tea and Coffee and may not be republished or copied without consent from us.
Tags:
amwf
Asia
culture
dating
love story
relationships
romance