How To: 3 Ways To Break Up, That Are More Mature Than Ghosting
Guest post by Saran Lawson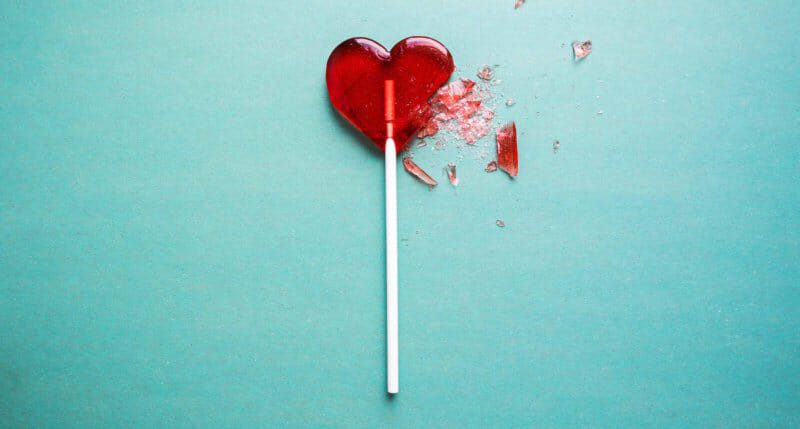 You've met someone online that you liked, but at some point your feelings have changed. So, you want to pull a little disappearing act millennials like to refer to as ghosting. It is the coward's way out if you think about it; instead of telling the intended how you feel (being a mature adult), you choose to become an escape artist. Now you see me, now you don't. Computers and smartphones have made it even easier to leave someone on read (sidenote: if you have an iPhone they can see you read a message and didn't respond. Thus leaving them on read, you're welcome non-millennials.). If you throw in online dating to the mix, you now have a powder keg of communication avoidance. You've never seen them face to face, so it's easier to disregard their feelings. I'm here to improve your online and face to face relations. Here is my playlist on ways to end it rather than becoming Houdini reincarnated.
Say It To My Face by Madison Beer
Face to face is always the way to go for more serious breakups. If you are in a relationship with someone, the least you can do to look them in the eye. We quickly forget how things are when the shoe is on the other foot. You asked yourself a million questions. Why has this person disappeared? The cell phone that is permanently attached to your hand becomes a fixture for your eyes. Anytime your phone lights up, you're hoping it's from that someone. In the back of your mind, you already know that it won't be. You've likely sent a few more texts than you should have and stalked them out of existence online. I'm sure you called them, hesitating on whether to leave a voicemail. You start to wonder if your phone is even working. It has been with you a while, maybe it isn't operating properly after all. Don't put someone else through these mental Olympics, even if it has become part of our culture. If you have been seeing someone for a while, even if the commitment isn't official, end things in person. The closure isn't just for them. It's for you as well.


Video Phone by Beyonce
Technology has made some aspects of communication easier. If you are in a long distance relationship with someone, then video calling is the next best thing. Traveling all the way to someone can become expensive. It may not even be necessary if the relationship wasn't official. Video calling gives you all the perks of face to face. The downside is, physical touch won't be there. If you are breaking up, chances are that isn't a concern.
Text From Your Ex by Tinie Tempah
This is the last of your options if you were in a relationship. But, if you have only been corresponding through text, it's perfectly fine. When you haven't spoken to someone face to face, it's the easiest to ghost them. I see the allure in it. It's just easier to not respond to the message. You never have to talk to them again. We're practicing better communication skills people. It starts with the text-only level of dating. Send a simple message. It doesn't have to be an SMS essay. Explain that you don't see your interactions going any further or that you aren't the right fit for one another. If they want a further explanation, you can give it to them. If you don't want to give them one, it would be the time to ask them not to contact you. Ask that they respect that. If they can't well… Blocked.
Technology is an amazing invention. It gives us ways to communicate if face to face isn't an option. It also makes it entirely too easy to be a coward behind characters and emojis. Being an adult means to be responsible with relationships as well. Making sure you do the right thing isn't just for when you like a person. It's for when you are ready to walk away as well.

About Author:
Saran Lawson runs two blogs. She writes about international pop culture, fashion and interracial relationships. She is working toward becoming a best-selling fiction novelist. You can follow her via her
Blog
,
Instagram
and
Facebook
.
Tags:
breakups
culture
dating
ghosting
interracial
relationships